What is the GSatMicro Toolkit
The GSatMicro Toolkit is essentially a set of drivers with a UI that allows users the ability to troubleshoot and manage their GSatMicro from a simple interface that provides access to the terminal's shell operations panel. While the terminal already handles a number of operations via command line, the toolkit provides a means of performing those commands through an interface instead of having to remember them and manually operating the device with hardcoded commands. This increases the ease of use, allowing for a more standard experience that reduces the need for technical expertise. It allows for the configuration of parameters, saving and loading of previously saved configurations, general debugging, and other maintenance operations.
Additionally, the UI provides a display of the reporting metrics that all users will be able to view in a more generally relatable capacity. Any and all messages sent to and from the terminal will display in the UI, allowing a tech or manager to view all commands and alerts in one central location. One can also simulate the display to show the satellites overhead vs. those the GSatMicro can see. In all, the toolkit provides an easy to use interface that is essential for any asset manager working with any custom GSatMicro solution.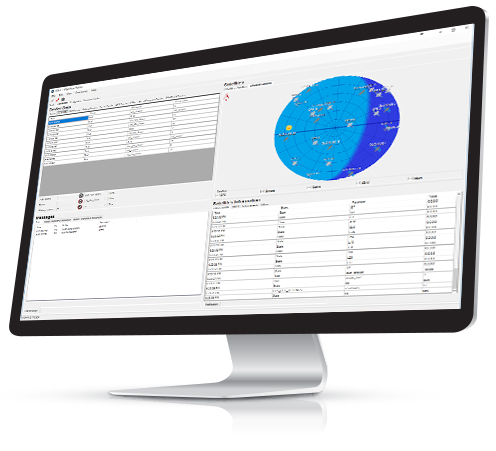 Features
Allows customers easier access to the terminal's shell interface

Configure parameters

View events and other reporting metrics in the GSatMicro

General debugging

Toggle transceiver on/off

Firmware configurations
Use GUI to change settings and parameters instead of remembering the commands

Save and load previously saved configurations

Visual display of satellite network, both live and simulated

Save log files

Commands saved in the log
Download Software
OS
Download Link
Requirements
Date
Size
Windows
GSatMicro Toolkit

GSatMicro Firmware v1.0.3
Microsoft Windows

10/17/2017
4.1 MB
Screenshots