You are here

You are here:
Home > GSE Industrial Design: GSatSolar Part 4, Modular Mounting
GSE Blog
GSE Industrial Design: GSatSolar Part 4, Modular Mounting
Series Overview
This industrial design series is a great opportunity for us to show off the design processes we go through at GSE when we're creating new hardware products. This is part 4 of a six part series that points the spotlight at our new low-cost tracking terminal, the GSatSolar. If you have not read the other articles in this series, I suggest starting with the introduction piece by clicking here, because it has important information about our processes that will be referenced throughout this article.
Part 4: Mounting
As mentioned in previous installments of this series, modular mounting options for the GSatSolar are among its key features, and one of the device's best differentiators. Modular mounting options make the device viable in dozens of different industries, markets, and verticals, and also provide animal tracking clients with a cruelty-free option if they don't wish to clamp an ear tag. Each of our design decisions affected the device differently, and were informed by the needs of the potential clients they served.
The Design Process
When we made the decision to give the GSatSolar multiple modular mounting options, we knew that there would be a follow-up design process for each of the primary mount options. The modularity of these mounts means the design process is actually expansive rather than narrowing. While we typically start with a number of options and narrow down until we have a final design, for this set of accessories, we actually had to work from a narrow design toward a more flexible and open concept.
---
---
---
---
---
---
---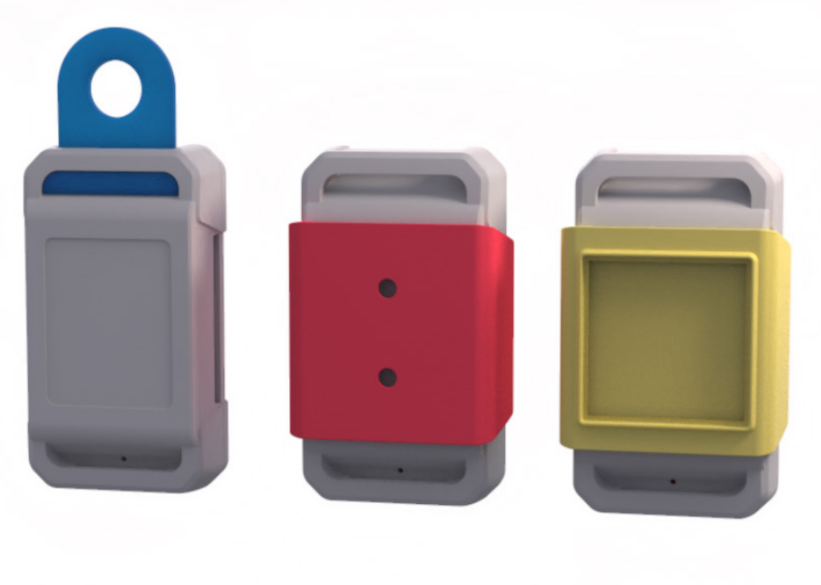 The Outcome
With three different designs available for GSatSolar mounting at launch, we are doing our best to be certain that GSatSolar will be ready to deploy for anyone who wants to track their assets with it. This wide approach to design of the mounting mechanisms give the GSatSolar the flexibility to serve the markets in which it's best suited to operate as early as day one without the need to redesign the entire form factor. This modularity is the key to GSatSolar's success outside of the cattle market, and the attention paid to making sure the product aligns with existing mounting adapters, clips, and tools already on the market is equally important to ensuring widespread adoption and intuitive user experiences straight out of the box.
More Information
As mentioned previously, there will be two more articles in this series that will bring you through our entire design process for the GSatSolar, with a focus on the major inflection points in the product's history. We encourage you to keep an eye on the blog and our social media as we bring you those articles. For more information about the GSatSolar, we invite you to read more about specs, features, and applications on the product's official website, and sign up for the newsletter as well.